When a Brit endeavors in the United States, only another Brit can understand the kind of pickle one might be found. Accessing the market, fundraising, talking to the media in the U.S, finding connections (hey, GBX here!), and scaling, just to name a few! That's why every year, the GBx community nominates and votes for the founder(s) who are exemplifying the Best in British technology, who are innovating in their market, scaling fast to make a global impact all whilst contributing to their community. 
Meet our 2019 nominees, choose your favorite one and vote!

Beamery
Beamery, a London-based startup, allows enterprises to attract, engage, and retain top talent, and manage the entire talent journey on one unified platform. Beamery was founded in 2014 by brothers and friends Abakar Saidov, Sultan Saidon and Mike Paterson as a garage project whilst working in finance.  The company has offices in London, Austin, and San Francisco and has closed a $28M Series B funding round, led by EQT Ventures.

ClassDojo
ClassDojo is the world's most widely used classroom communication app, currently actively used in 95% of K-8 schools in the US, and a further 180 countries, the app can be translated into 35 languages automatically. The company was founded in 2011 by Sam Chaudhary and Liam Don, two education technology entrepreneurs with experience as teachers. This year, the company has raised $35 million on its Series C funding. ClassDojo estimates that 15 million children have learned about Growth Mindset and Empathy with their platform.

EnterpriseAlumni
EnterpriseAlumni enables large organizations to actively engage and harness the power of their corporate alumni and retiree community. The company was co-founded in 2016 by Emma Sinclair and James Sinclair and includes customers such as P&G, Pearson, SAP, Nestle, HSBC & Lufthansa. The company received 6.1M in its Series A funding. 

Digital Shadows
James Chappell and Alastair Paterson, founders of Digital Shadows, a market leader in Digital Risk Protection, learned at an early stage the potential of cybersecurity. They started the firm back in 2011, after working together for several years at BAE Systems a British multinational defense, security, and aerospace company. The company has raised $59 million to date with a number of investors including Octopus Ventures and World Innovation Lab (WiL). Today the company that started at a kitchen table now has around 200 staff based in London, Dallas, San Francisco, Germany, and Singapore.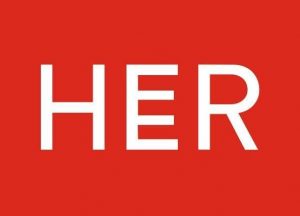 HER
HER is a dating app for lesbian, bi-sexual and queer people with 4M and counting – community. It was scratching her own itch that Robyn Exton bootstrap a 15K fund and created a dating app for women. HER is available in 55 countries, and unlike other dating apps, it operates online and IRL. Over the last three years, HER raised $2.5M in funding from angel investors and YCombinator.

Nova Credit
Nova Credit started its journey as Nicky Goulimis graduate research project at Stanford University in 2015 and has since evolved into the premier cross-border credit reporting agency, having Misha Esipov and Loek Janssen as cofounders. Their technology is fully integrated with international credit databases, allowing lenders global access through a single API. To date, Nova has raised $20M and is backed by General Catalyst, Index Ventures, First Round, NYCA, and Y Combinator, as well as former and current executives from American Express, Goldman Sachs, Citibank, TransUnion, PayPal, NerdWallet, LendingClub, Visa and Funding Circle.
Onfido
Founded in 2012 by Husayn Kassai, Eamon Jubbawy, Mike Forster, and Ruhul Amin, Onfido now helps over 1,500 companies verify their users. Their AI-based technology assesses whether a user's government-issued ID is genuine or fraudulent, and then compares it against their facial biometrics.  They are a force of over 250 across the world, with offices in London, San Francisco, New York, Lisbon, Paris, New Delhi, and Singapore. Recognized as a global leader in artificial intelligence for identity verification, they were backed by Salesforce Ventures, SBI Investment, M12 (Microsoft) Ventures, and others.  Onfido has raised over $100m in funding and power verification for 1,500 customers.

Superhuman
Superhuman was founded in 2014 by the founder of Gmail add-on Rapportive Rahul Vohra, and two other entrepreneurs Conrad Irwin and Vivek Sodera. Instead of giving email a new coat of paint, Superhuman's underlying technology is designed to speed up everything about using email, while also bundling in features like snoozing, scheduling, read statuses, undo send, insights from social networks, and more. Andreessen Horowitz has led a $33 million round for Superhuman, the developer of an email app. The funding values the Bay Area company at $260 million. Superhuman raised $10 million at a valuation of $50 million in 2016.

Tray.io
Tray.io is an automated solution for organizations. The company started by Rich Waldron, Alistair Russell, and Dominic Lewis based on their very own work issues. With the Tray Platform, citizen automators throughout organizations can easily automate complex processes through a powerful, flexible platform, and can connect their entire cloud stack thanks to APIs.

Zumper
Knowing the pain and hassle of searching for a new apartment, Anthemos Georgiades, Russell Middleton, Taylor Glass-Moore, and Leah Jones founded Zumper. The rental platform, based in San Francisco, is a solution for tenants and landlords where you can search, schedule a tour, and submit a rental application all from your phone. Zumper has raised $90 million in venture capital funding to date, having among their investors Kleiner Perkins, Goodwater Capital, Axel Springer, Breyer Capital, and Foxhaven. As the fastest growing real estate startup, the company has 11 million visitors monthly and has gained some impressive achievements. And in 2019, SF Business Times named Zumper as Bay Area's 7th Best Place to Work in the small company category.