Making the first move is always hard. Thanks to technology, most of our daily decisions have become easier and effortless. One click is all it takes. However, when the first move means moving to a new home that's when stress settles in.  
Knowing the pain and hassle of searching for a new apartment, Anthemos Georgiades and Russell Middleton, founded Zumper. The rental platform, based in San Francisco, is a solution for tenants and landlords where you can search, schedule a tour, and submit a rental application all from your phone.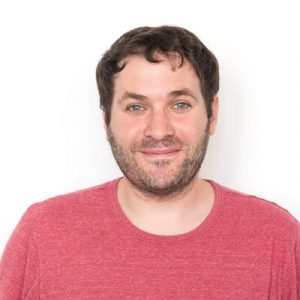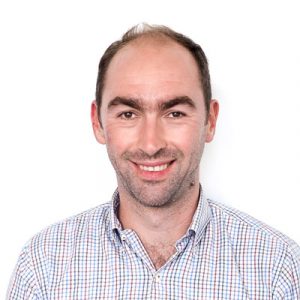 Anth and Russ
Anthemos and Russell met in London while working at a consulting company back in 2006, but it was after they moved to the U.S and experienced the pain of finding a place to live that they decided to found Zumper along with Taylor Glass-Moore and Leah Jones.
Anthemos was an undergrad at Oxford when he noticed how problematic renting an apartment could be. He would see people camping out overnight in tents before the property management office would open, just so they could access the best inventory. "It was just crazy there wasn't a more streamlined or an efficient system", remembers the Zumper co-founder.
The lack of a sophisticated solution to find and close a deal for an apartment was even more of an issue when they moved to the United States. 
"Rent is a utility that usually takes one-third of most people's income. Every time I needed an apartment, whether it was in London, Oxford, New York, or Boston, it was the most outrageous expense", says Anthemos.
What is Zumper? 
Zumper is a platform where you find houses, rooms, condos, or apartments for rent. By the end of the year, 70 million users might have used Zumper's service, that includes features such as "Instant Apply" and real-time inventory updates.  To Zumper's founders, part of their success comes from their exclusive inventory, built from scratch, and their strong relationships. 
"We connect landlords and tenants. Within just a few clicks you can search for apartments, find yours, and close the deals in a stress-free process", explain Anthemos. 
Zumper has raised $90 million in venture capital funding to date, having among their investors Kleiner Perkins, Goodwater Capital, Axel Springer, Breyer Capital, and Foxhaven. 
As the fastest growing real estate startup, the company has 11 million visitors monthly and has gained some impressive achievements. In 2016, Zumper acquired the Canadian apartment search startup PadMapper. In 2017, Zumper partnered with Facebook Marketplace™ to bring rental listings to its users. And in 2019, SF Business Times named Zumper as Bay Area's 7th Best Place to Work in the small company category. 
Competition and differentiation 
When Zumper launched, the competition included multimillion-dollar companies such as Zillow and Apartments.com, that are only search-based. "We still compete with these guys for top-of-funnel traffic, but the truth is when we represent landlords in the transaction, the competition is actually lighter", explains Anthemos.
Zumper not only makes apartment-search easier for tenants, but also delivers a unique experience to landlords, by offering a more effective solution than Craigslist and by avoiding the frustration of dealing with real-estate brokers who don't deliver good service.
The beginning: "a chicken and egg situation"
Despite making it to the finals at TechCrunch Disrupt in 2012, Zumper had a slow beginning from a technical point of view, being live in only 2 cities: San Francisco and New York. 
In their beginning, the main issue was to attract traffic to their website, when they didn't have an extensive inventory of rentals. Rather than scraping other sites, Zumper founder took the long road: they've decided to build their inventory from the ground up. 
As Russell explains, "building a marketplace is tough. There's no reason for users to come if you don't have any inventory and you don't have a list until you have users. So it was kind of a chicken and egg situation", he remembers.  
"We invested the two first years in the supply side rather than in the user side. Then, in 2014, when we launched the IOS app for renters, growth really started to flourish because we had a lot of inventory and people just had to check us out", adds Anthemos.  
From that point on, success simply scaled up for Zumper and hiring became one of the company's biggest challenges. As the founders explain, they curated their culture carefully and their obsession for guaranteeing their standards can sometimes slow the process down. One of the solutions they found was to partner up with another GBX Global member, Silicon Valley Internship Program (SVIP), a program that brings software engineers from 35+ countries for a one-year internship in Silicon Valley. 
"We currently have an intern from SVIP and it's been fantastic! Their help bringing these engineers to the Bay Area, where it is so competitive, is something that's really a blessing", commented Russell.
The importance of the network
The Zumper founders know how important it is to build strong relationships, especially when building a company. 
"I wish something like GBX would have existed back in 2012 when I got to the U.S. I had a developed network from Harvard Business School from my MBA, but I definitely leverage, the GBX network pretty aggressively. Those warm introductions are extremely helpful, especially on the VC side when raising money", says Anthemos. 
Russell adds that the expertise within the GBX group has led them to partnerships and new business. He also highlighted how beneficial GBX events have been in terms of connections: 
"We've been to a couple of events where we had the pleasure of meeting Tony Blair, and next month we'll get to meet George  Osborne former chancellor. The caliber of the speakers has also been something very exciting". 
The Zumper founders themselves have a lot to share – they've raised 90M dollars in 5 rounds of investment and have built a platform that is expected to be visited by 1 in every 3 Americans by this year. They have focussed on market share rather than becoming profitable. 
"If Zumper wanted to be profitable this year we could choose to be, but we believe that the market share is more important right now. We've decided to continue to invest our capital in growth and in our team, which will likely lead us to raise more money", predicts Anthemos.  
Recognising that Zumper still has many miles ahead, Russell reaffirms the importance of sharing knowledge and being connected with other entrepreneurs."We can help others to skip some of the blind alleys, as I'm sure there are members who could do the same for us. It's an investment that goes far in both directions", states Russell. 
When talking about building a company in the U.S instead of in the U.K. Anthemos and Russell agreed that the British environment is more risk-averse and has a slightly different attitude towards failure. "In the US, it's more about going for the test-result and taking failure as a lesson", comments Anthemos. They also pointed out the access to credit in the U.S in comparison to the U.K. 
"There's a lot more credit here in the U.S and, on top of that, there's the scale in which you can work in the U.S. The size of the audience is pretty attractive", noted Russell.

The next big move 
Zumper's mission is to make booking an apartment as easy as renting a hotel room. They will be closer to delivering this with the launch of functionality to allow people to close rental leases on their phone.
Over the next 18 months, this is all the company's focus will be on. Zumper wants to be known as a booking platform instead of a listing platform. "We want to make Zumper the go-to place to find and book an apartment. That's one of the biggest needs for people in their 20s and 30s and yet, one of the hardest things when people actually have to do it. So there's a big problem, and we think we are helping to solve it".